Our Team
The Social Ghoshna-ers are a troupe of marketing dreamers, believers, wanderers and nerds who rope in their every thread of ingenious creativity to shout out loud that you are the best in your game!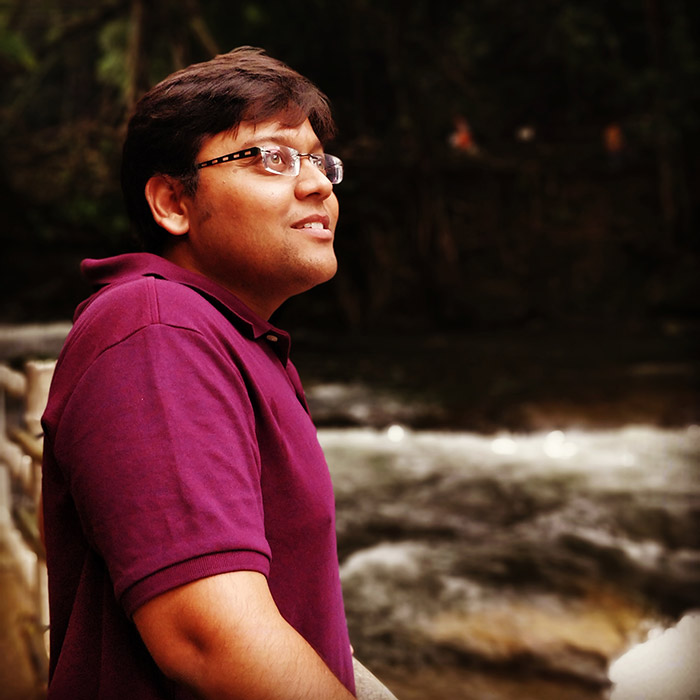 With an eight plus years of experience as a market researcher at one of India's most reputed market research agencies - Kantar IMRB, he brings in his research and data crunching skills at Social Ghoshna.
'A maths guy' who swears by logic, Jai has worked with a multitude of sector ranging from fashion, retail, hospitality, pharmaceuticals, ecommerce, FMCG, FMCD, automobile and allied businesses. His knack of working with his people closely, understanding their needs holistically and working with them through deep dive research has earned him laurels in his professional life.
Jai loves travelling to off-beat places and dancing his heart out whenever and wherever possible.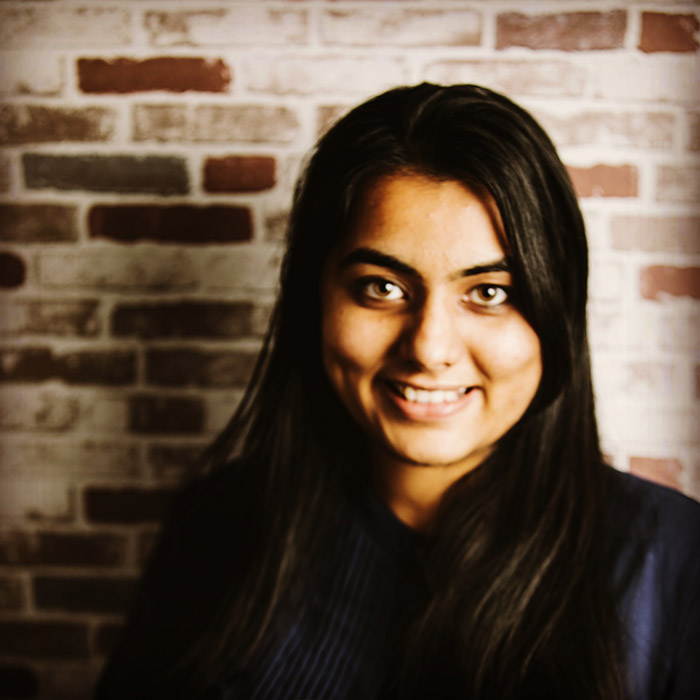 With five plus years of experience as a digital marketer and an operational expert, Vidhi has the ability to expand business portfolios that conquer the net. With an eye for detail and a vision that is comprehensive, she has consistently delivered the best to her clients.
She has also co-founded Selfieccino - one of its kind dessert parlour with franchises in India and Nepal.
She has led strategizing and operations at companies like Green Cart – an online grocery store and Pizzo – a frozen pizza manufacturer and supplier. She has successfully consulted various companies for their Digital Marketing and Operational needs.
Highly focused and having a strong sense of ethics, she leads strategy and planning at Social Ghoshna to deliver excellence. Social Ghoshna builds on her core expertise of digital marketing and digital marketing consultation.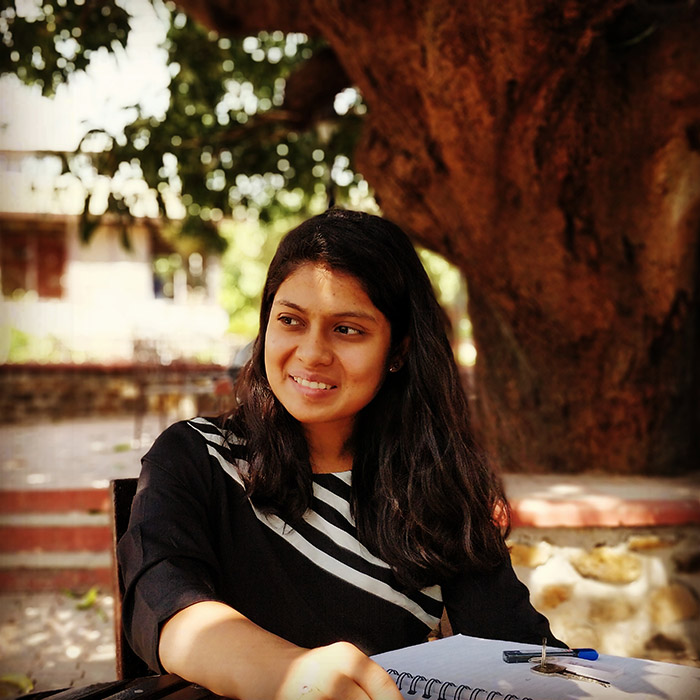 Arpita Shah
Head - Creative Content
Except for nose Arpita has an eye, ears, tongue and skin for grammar. She is a passionate reader, writer and quite often a whacky thinker. She is what we call 'the right brain of Social Ghoshna' and thus heads content creativity and strategy.
She has donned content services for various businesses including food, e-commerce and health care industry, written for newspaper dailies, been an editor with a host of magazines at St. Xaviers – her alma mater and undertaken workshops for creative thinking and writing.
Apart from writing, she loves to teach, travel, sketch, paint, walk and meditate.

Current Job Openings
Job Description
Location: Vashi
Qualifications: Any Graduation
Work Experience: 1+ year of agency experience
Software Knowledge:


Adobe Photoshop

Adobe InDesign

Adobe Illustrator

Adobe Premier Pro and Abode After Effects(added preference)
Language Proficiency: Excellent written and oral English
Requirement:
Ability to think creatively and participate in brainstorming exercises
Adept at ideating and visualizing strategies for Social Media and Online Advertisement
Should be well versed with branding, logos, packaging, website design, etc.
Willingness to work incrementally for edits and changes
Should be able to work collaboratively in a team with Social Media Executor, Visualizer and Content Writer
Job Description
Location: Vashi
Qualifications: Any Graduation
Work Experience: Open to Freshers
Software Knowledge: Ms Excel, Ms Power Point
Language Proficiency: Excellent written and oral English
Requirement:
Generate strategic and creative content according to the needs and aspirations of the clients
Understand and conduct rigorous research for generating copies
Work collaboratively in a team of Graphic Designers, Digital Marketing Manager and Social Media Executor
Write compelling and persuasive copies for blogs, websites, social media posts and ads
Craft dynamic content to suit diverse industries for diverse purposes
Should be able to understand the fundamentals of using SEO enabled keywords
Job Description
Location: Vashi
Qualifications: Any Graduation
Work Experience: Open to Freshers
Software Knowledge: Ms Excel, Ms Power Point
Language Proficiency: Excellent written and oral English
Requirement:
Should be able to manage Social Media strategies and campaigns
Curate relevant and strategic content required for campaigns
Overview designs for Social Media Platforms'
Should be able to work collaboratively for creating and approving relevant designs for social media and ad campaigns
Monitor Social Media trends and strategies
Monitor, report and evaluate performance metrics for each campaign
Job Description
Location: Vashi
Qualifications: Any Graduation
Work Experience: Agency experience of 2+ years
Software Knowledge: Ms Excel, Ms Power Point
Language Proficiency: Excellent written and oral English
Requirement:
Lead the Digital Marketing team and ensure alignment of all digital marketing initiatives as per client's needs
Competent to expand client base by generating more leads for the company in the online segment
Should be able to scale up digital marketing by implementing right digital marketing strategy
Skilled at handling Social Media campaigns, online advertisements and website development
Efficiently manage SEO, Google Ads and Keyword Research
Proven ability to strategize Ad budgets
Be skilled at curating digital content for email marketing and paid marketing
Monitor, report and evaluate performance metrics for each campaign